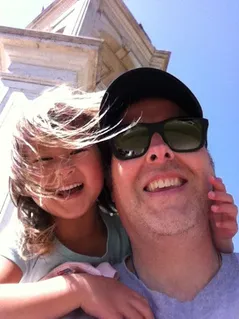 Dr. Tom Rosplock is a 1998 graduate of Life Chiropractic College West, which is located in Hayward, CA. In school, he took classes in many different chiropractic techniques, including Diversified, Gonstead, S.O.T., Chiropractic Biophysics, Activator, Drop Table, and several others. What this means for patients is that an appropriate approach will be found for each individual who comes through the front door of Recovery Chiropractic. Dr. Rosplock believes in using as little force as is needed to realign the bones of the spine and extremities.
He has also received a Bachelor of Philosophy degree from Miami University in Oxford, Ohio, prior to attending Life West. He has lived in San Luis Obispo since 1998, and practiced for many years in Santa Maria before moving "back home" to take care of friends and neighbors here in town.
He belongs to the California Chiropractic Association as well as the International Chiropractic Association. He has received additional training from the Spine Research Institute, which is located in San Diego. This Institute, also known as the "SRISD", has done extensive research into the biomechanics involved with automobile accident injuries, and is recognized as the leader in the field of treating patients with these types of injuries. He has also served as an AME, and is licensed in the state of California as a Qualified Medical Examiner. He attends continuing education classes in order to stay current with the latest information available with regard to Chiropractic education and technique.
Dr. Rosplock has worked with patients of all ages, shapes, and sizes, from the very young to the very old. He is proud to serve this community with the highest level of care that he can possibly provide, and it is a goal to treat every patient with the same care that he would take with a member of his own family.